What is Complete Self Attunement ?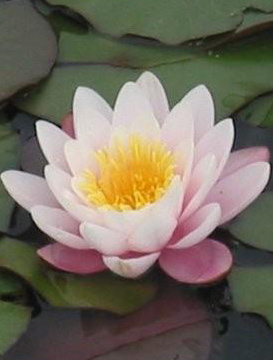 Complete Self Attunement ( CSA ) is a powerful meditation process that teaches you to access the power of healing, wisdom and divinity within yourself. You are the source of personal growth, change and transformation in your life and the CSA process shows you how to make this connection. With Complete Self Attunement, you learn the tools of awareness needed to bring forth the profound growth and Enlightenment you want in your life.

Through a highly experiential process you are brought into a state of consciousness where you have the ability to:
1) leave the domain of the mind and access the organic wholeness deep within your body.
2) access the faculties of perception beyond mind, imagination and intuition.
3) live from the awareness that is not a continuation of your mind or ego.
4) reconnect with the power to Receive, Accept, Trust and Allow.
5) live the power of now through learning the universal language of Sensing.
6) move beyond your beliefs, ideas, and stories of yourself and life, so as to arrive in the power of yourself as Soul.

Complete Self Attunement is a simple process that shows you how to use what is happening presently in your life as a tool to personal success and fulfillment . So much of our energy goes into resisting the way things are in life: we try to change; we try to escape the moment through all sorts of diversions; or we just give up and surrender to a less than joyous life..
Complete Self Attunement teaches you to access the space of yourself that allows for you to experience the more than your person, the more than your idea of yourself. This is the space of you as openness which naturally allows for you as Spirit to be in your experience. The space of you as openness is also called your Transformational Consciousness, it is how your Power of Being, your Presence, your Soul becomes your experience. Your Transformational Consciousness is not something you have to develop or effort to get to, it is already fully available. It is called the Transformational Consciousness because when accessed, the spiritual bodies of the person has the ability to transform your experience of being alive and how your person thinks, feels, and acts
Complete Self Attunement shares the tools of consciousness that are beyond mind, ego, and effort. These essential tools enable you to use the power of awareness to experience the enlighten states of consciousness that so many past and current spiritual teachers write about. Our mission is to share through personal sessions, meditation recordings, workshops and six day intensives the experiential tools of awareness missing in the teaching of those who write and speak so eloquently about Enlightenment.

This process was developed through embracing the moment of life and experiencing how that embrace removes the boundaries and reveals the truth - We are beautiful, Complete and Sacred Beings.

To hear an audio explanation on the meaning of the mandala and Complete Self Attunement use the audio player to the left.

What is a Complete Self Attunement Session? | Events | Transformation Resources